The chairman of the Mediterranean Marine Group, José Carlos Martín, and its managing director, Manuel Raigon, they came on Thursday 21 March to the event of the celebration of the 40 anniversary of the Confederation of Entrepreneurs of Andalusia (Cea).
The event took place at the Convento La Magdalena Hotel in Antequera and has brought together almost 600 entrepreneurs from across the Andalusian community.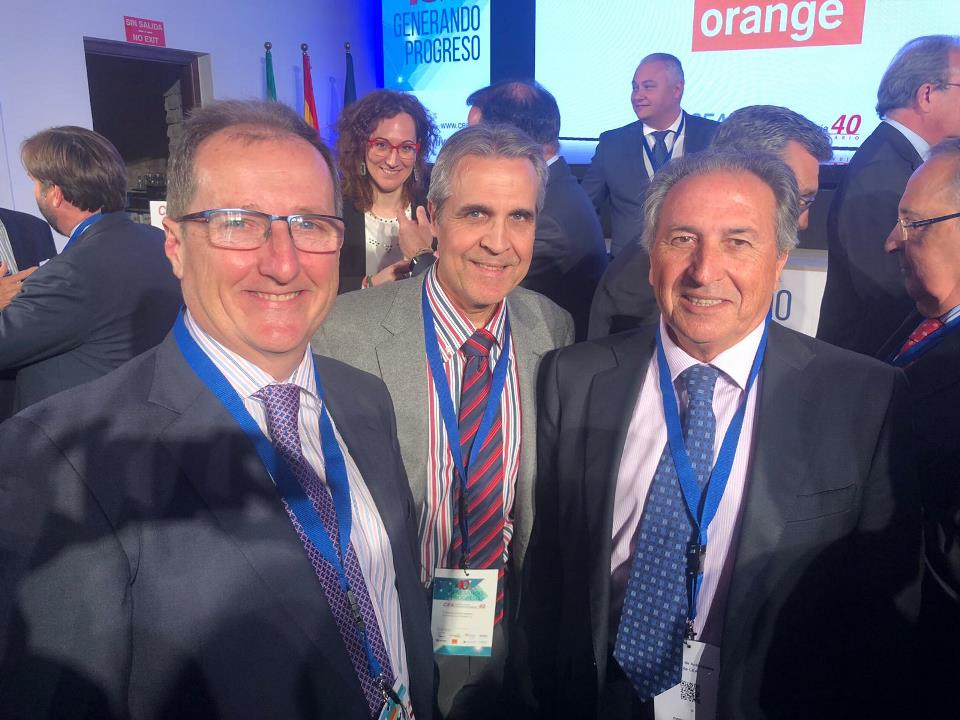 In the pictures: José Carlos Martín and Manuel Raigón, Mediterranean Marinas together with Javier González de Lara, president of the CEA and Luis Fernández-Palacios, SECRETARY general of the CEA.